Architecture is a tool used by people, and the scale of human physical presence inside a building has long been a device that has been pursued in the design of architecture. This work focuses upon the true measurement of the scale of a space. This work is fixated on true scale in historical buildings and other buildings that cannot be regularly accessed and reconstructs various large and small existing spaces around us using video and fiber laser technology.
Over the last few years, humans have become accustomed to the virtual world through technological advancements, such that when present in actual space, there is a sense of a loss of awareness to changes around one's immediate surroundings and an interest in it. Architecture should be uniquely created by internal factors, such as people's activities, paired with the external factors of landscape and season, light, climate, et al. Despite this, many people, including architects, think that sentiment has been completely forgotten. Therefore, this installation offers the opportunity to rethink the human scale through its experience, as well as the chance to reassess the "power our sense of human scale" especially in Tokyo, where largescale development projects are in progress.
credit
credit
Power of Scale
Seiichi Saito + Rhizomatiks Architecture
2018
Location:

Minato-ku, Tokyo, Japan

Year completed:

2018

Main application:

Installation
Production: Rhizomatiks Architecture (Asai Yuta,Saito seiichi,Sato Daichi, Hosono Takahito,Mouri Kyouhei,Mochizuki Toshitaka,Motoki Tatsuya,Yanagisawa Tomoaki,Watanabe Ayako)
Film Producer:Yamashita Kimihiko,Aritomo Kenji|Director: Goto Masato|Cinematographer: Rakuda|Lighting: Hokari Michito|Motion graphics:EDP graphic works |Motion graphic director:Kumamoto Naoki(EDP |graphic works)|motion graphic designer:Kato Kidai(EDP graphic works)|Perspective Drawing:Yamazaki Hiroshi(ROOM.C)、Tamada Satomi(ROOM.C)、Serizawa Kazuto(ROOM.C)、Nagaoka Kodai(ROOM.C)|Offline edit:Kai Hayato(STUD)、Omura Takuya(STUD)/ Saito Shun|Online edit: Hagiwara Chihiro(Khaki)|Act:Okui Nana(B TOKYO)、TAKUMI(B TOKYO)|Production manager:Kawamura Kazuya、Yano Yoshihiro、Ryu Kimiko、Ishii Atsushi|Sound Produce:Eli Walks|Sound Engineer:URBAN (Potato Studio)|Sound Direction:Yuichiro "YUYA" Ozawa (GROUNDRIDDIM)|Special Thanks: Kamata Asuka,Onoda Yuji
Support:Sumitomo Electric Industries,NOMURA(Yamada Kentaro,Hino Jyunpei, Yamada Junpei, Kawahara Masaki),Corning International. Versalum LLC,TYO,EDP graphic works,GROUNDRIDDIM
The team NOTORA
The team NOTORA
For the Roppongi Hills and Mori At Museum 15th Anniversary Exhibition "Japan in Architecture: Genealogies of Its Transformation" that opened from April 25 to September 17, 2018, NOMURA and Rhizomatiks Architecture combined their expertise in expression, context making, construction, and spatial design to create the "Power of Scale" experiential installation. This project team, named Notora, will continue to collaborate in a range of upcoming creations.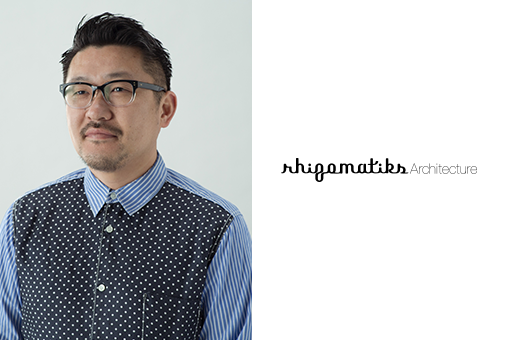 Seiichi Saito + Rhizomatiks Architecture
Born in Kanagawa in 1975, Mr. Saito began his career in New York in 2000, after graduating from Columbia University with a Master of Science degree in Advanced Architectural Design (MSAAD).
Mr. Saito has won numerous international awards in the last few years. He currently serves as Director of Rhizomatiks Co., Ltd., while also lecturing part-time at the Department of Architecture in the Faculty of Science and Technology at Tokyo University of Science. He was jury member at D&AD 2013, Cannes Lions 2014 and Good Design Award 2015-2017. He was also Theatre Space Director of the Japanese Pavillion at Expo Milano and Media Art Director at Roppongi Art Night 2015.
Rhizomatiks Architecture: Rhizomatiks Architecture is our division dedicated to re-envisioning how people think of approach space. By augmenting the experience of digital-technology-driven creative to the larger world of space and city, we create nonfinite buildings in a state of constant flux and evolution. Our seamless journey through initial survey, design, content development, and event management transcends the barrier of hardware/software. This process traverses the experience of place to arrive in the phenomenological realm, creating all the action in site, both physical and virtual.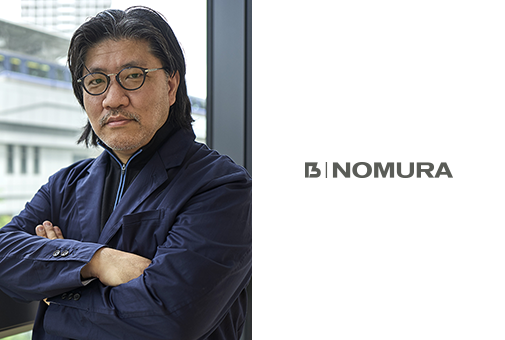 Masaki Kawahara
NOMURA Co.,Ltd.
BusinessUnit 1 Marketing Communication Division
Creative director
Works

2003

GUNDAM Generating futures

2005

AICHI EXPO "Satsuki&May's House"

2007

FujiQ Highland "EVANGELION WORLD"

2009

Green Tokyo GUNDAM Project
(The 29th NDF Award Grand Prix)

2011

Fujiko・F・Fujio Museum

2015

Masashi kishimoto`s Naruto Exhibition

2017

Tokyo GUNDAM PROJECT「THE LIFE-SIZE UNICORN GUNDAM STATUE」
Primarily engaged at NOMURA in creating visitor-attraction spaces using content. He pushes himself to create venues that incorporate multi-faceted installation techniques combining sculpture, video and sound that are highly compelling and offer visitors delight and inspiration.